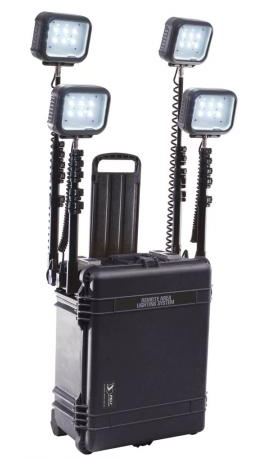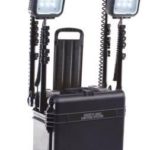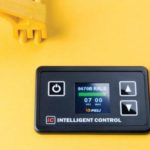 PeliTM, 9470C Remote Area Lighting System, Intelligent Control, Gen. 3, Black
Manufacturer: Peli | Category: LED Lighting Systems
Country of origin: GB | Customs tariff number: 85131000
MPN: 094700-0002-110E | EAN: 0019428109752
Dimensions exterior: 62.5 x 49.5 x 30.3 cm
Weight: 40 kg
Certifications: RoHS (Restriction of Hazardous Substances)
Description
We have rolled out a refined and more powerful version of the 9470 Remote Area Lighting System (RALS). The 9470C is part of Peli's line of area lighting systems that provide convenient and ecologically responsible alternatives to wasteful generator powered lights.
Engineered with the Intelligent Control System which calculates and displays current battery life, allows the user to regulate the intensity of the light and choose the desired run time.
For large area illumination, Peli has created the 9470C RALS which features 24 LEDs (6 each head) mounted on four 1.82m / 6 foot, telescoping light towers. The heads which sport variable brightness settings are powered by a 12-volt, sealed, rechargeable battery and combine for a peak intensity of 12,000 lumens. Self-contained in the extremely durable Peli 1610 Case , it features a pull handle and transit-friendly stainless steel ball-bearing, polyurethane wheels.
CAUTION: The Peli Products RALS models 9460 and 9470 contain sealed lead acid batteries that can generate hydrogen gas when charging. It is imperative that these products are charged, as instructed, with the case lid open to allow any gases to escape as charging with the lid closed poses a significant hazard. Failure to abide by this instruction could result in injury and/or damage to property. Please refer to the warnings provided in the instructions for the unit and on a decal affixed to the inside of the case adjacent to the cavity where the charger unit is packed.